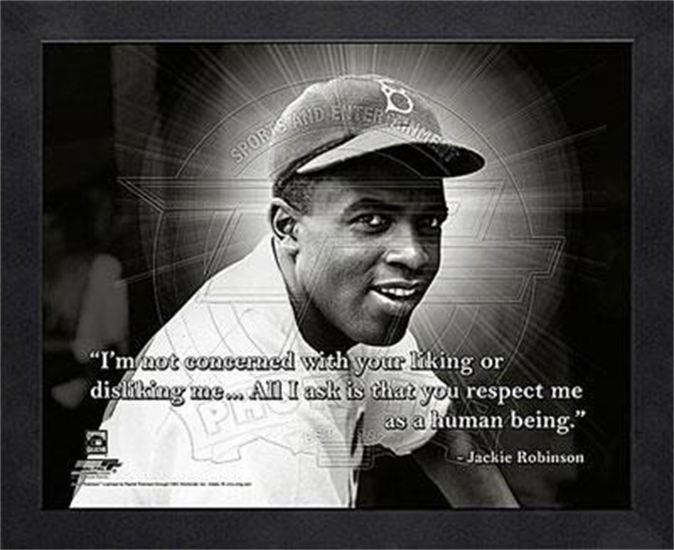 Jackie Robinson In Sanford
The untold story about what happened the night Jackie Robinson was escorted out of the dugout and off the field in Sanford, Florida 1946. It has always been talked about in the Colored Community.
Two young men Oscar Merthie Sr. and M.L. Davis were at the Sanford Baseball Stadium hoping to get a look at Jackie Robinson the Colored Man playing on the white baseball team. They watched in anger when they saw Robinson being escorted of the field by the Sanford Police Chief. They ran with unbelievable speed to the only man that could help Jackie Robinson, Mr. D.C. Brock, Mr. Brock told them to go and tell Chief Williams "bring that boy to my house and don't touch a hair on his head." The order had gone out to Sanford that Jackie Robinson will stay at the Brock's until morning. It was much too dangerous for his to travel to Daytona that night. The KKK had gathered across the street from the stadium to make sure that Branch Rickey, club president and general manager of the Brooklyn Dodgers, didn't put Robinson back on the field. Robinson stayed in Daytona Beach and never stop training in Sanford. In Jacksonville, the stadium doors were padlocked shut without warning on game day, by order of the city. In Deland a scheduled day game was called off.
Story by Mrs. Francis Coleman Oliver, Curator
The Goldsboro Historical Museum