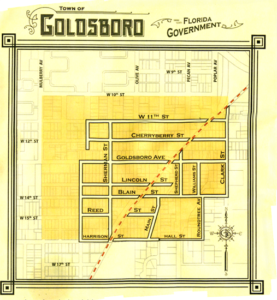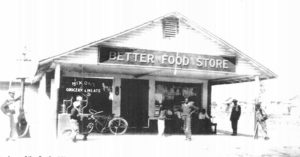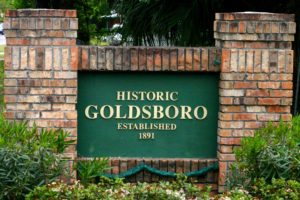 Goldsboro, An American story of Hope, Freedom, and Independence.
A community of African American citizens living in Orange County, Florida dreamed of having their own incorporated Township. Lead by Mr. William Clark, a store owner, carpenter, and community leader eventually those dreams came to fruition.
Mr. William Clark was the brother of Joe Clark, one of the founders and incorporators of Eatonville, the first incorporated all black township in the State of Florida.
In 1891, Goldsboro became the second all black incorporated township within the United States.
During the Goldsboro Township, there lived a community of educated, hard working, and Christian Value led people.
In 1911 Goldsboro lost its charter, when Forrest Lake, a powerful Sanford banker and state lawmaker, devised a plan to dissolve the charters of both Sanford and Goldsboro, to create a new charter that would make Goldsboro a community within Sanford, a part of Mosquito County.
After the demise of Goldsboro, the town began a downward spiral with abandoned buildings, rising unemployment, and the loss of ambition.
In 2009, A group of leaders created The Goldsboro West Side Historical Community Association to celebrate and preserve the history of Goldsboro.
Since the Historical Association, Goldsboro boasts a cultural arts district with three museums, The Goldsboro Museum, The Francis Oliver Cultural Arts and Goldsboro Welcome Center, The Crooms Academy Museum, Velma Williams Resource Center , The Goldsboro Arts Square, and The Goldsboro Heritage & Art Garden. Also a host of thriving businesses and a new police station.
The dream that Mr. Clark envisioned for Goldsboro is still alive and the community is on its way back to gaining the Dignity, Distinction, Character, Culture and Respectability that it rightfully deserves.
By: Francis Oliver